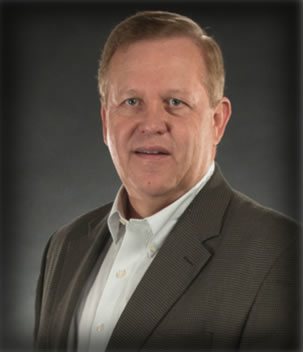 Daniel A. Berry, District Superintendent
I was born in Nassawadox, located on the eastern shore of Virginia; spent the majority of my childhood in Delaware, and most of my adult life in Pennsylvania. I attended United Wesleyan College in Allentown, PA., receiving a B.S. in Pastoral Ministry. I completed a master's degree in Pastoral Ministry from Evangelical School of Theology and earned a Doctorate of Ministry degree from Drew University in Madison, NJ. I have served as senior pastor in four growing churches. I am presently the district superintendent of the South Coastal District of The Wesleyan Church and have been a minister for over 35 years.
I continue to give my life to the training and education of those in leadership and ministry. Our district is composed of churches in Georgia, Alabama, and Mississippi. My greatest joy is seeing the lives of pastors transformed by new insights and discoveries. I continue to develop teaching material for those in leadership positions in both the church and the business world. I have written articles for Wesleyan Life and the Adult curriculum of The Wesleyan Church. Presently I have just completed work on a book dealing with loss and grief called, "No More Cloudy Days; The bend in the road is not the end of the road".
I reside in Conyers, GA with my second wife, Debbie. I have two children who graduated from Indiana Wesleyan University in Marion, IN. Jason is a pastor at 12Stone Church in Lawrenceville, GA and completed his bachelor's degree in Christian Ministry and Masters of Business Administration from IWU. Joshua graduated with a bachelor's degree in Pre-dentistry from IWU and has graduated from the University of Indiana with a doctor of dentistry surgery degree. The greatest life changing event took place in 2007 when my first wife Shelley and I were in a very serious accident. She was in a coma for three months and months of rehab. I provided 24/7 home care for 2 ½ years until her death on March 5, 2010. I am confident that she is at home with the Lord Jesus Christ. God has turned my "mourning into joy" by providing me a second chance with a new marriage and a new family.
I was raised in a Wesleyan (Protestant) parsonage. I had knowledge about Christianity through the church and Christian parents, but never made a personal decision to invite Jesus Christ to be part of my life. Then one day, I realized the verse in Romans 3:23 which stated that I was in need of forgiveness of my sins. Revelations 3:20 informed me that Jesus was knocking on my heart's door and I needed to let him into my life. I invited Christ into my life by a simple prayer of faith and have never regretted the choice I made. My life has forever changed.
The South Coastal District is reaching out to our world with the love of Jesus, and influencing our world as we go, through service and relationships.
We would love to have you connect with us. Feel free to browse the site and get to know us. We would enjoy the opportunity to get to know you.